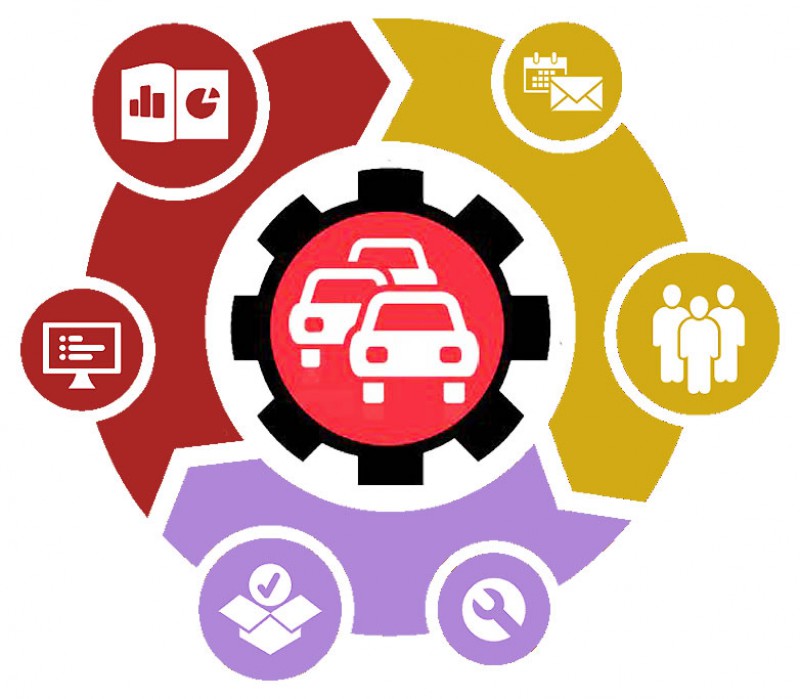 AUTOMOBILE MANAGEMENT SOFTWARE
AUTOMOBILE MANAGEMENT SOFTWARE is the complete software solution for Automobile Dealer Organization. It is an (100% Calculated) Online, User friendly, Multi-user, Integrated software.
AUTOMOBILE MANAGEMENT SOFTWARE is a very handy Software with no complications and it automatically becomes a mechanical job for every user. Top Management feels relaxed and confident for their Data security at Data Field level, Activity level, Module level etc.
AUTOMOBILE MANAGEMENT SOFTWARE deals with all the requirements of the Automobile Dealer Organization like Vehicle Sales, Workshop Activities, Spare Parts Inventory and Financial Accounting. The tight integration of AUTOMOBILE MANAGEMENT SOFTWARE modules automatically avoids the repetition of entries and generates maximum information flow from minimum basic input.
The highlighting features of AUTOMOBILE MANAGEMENT SOFTWARE :
Printing speed is even faster than DOS Printing for all Reports / Documents
Windows QUALITY Printing on INKJET / LASER is also available for sales & Reports documents.
Speed of Processing on Day one (1st Apr) is similar to the Speed on Day Last (31st Mar)
Speed is the major problem of many software with high volume Data.
Fastest Implementation of Software.
User can switch over to AUTOMOBILE MANAGEMENT SOFTWARE
-- within a weeks time and start their routine work online immediately.(This, week long schedule includes Installation, Training and Implementation.)